Senator Mitt Romney has outlined his fears that cryptocurrencies will become a greater threat to US national security if left unchecked.
The former Republican presidential candidate and vocal Trump critic made the comments during a recent US Senate hearing, where lawmakers asked leaders from the FBI, Homeland Security, and the National Counterterrorism Center questions about threats to the US.
He said: "I don't begin to understand how cryptocurrency works. I would think it is more difficult to carry out your work when we can't follow the money because the money is hidden from us and wonder whether there should not be some kind of effort taken in our nation to deal with cryptocurrency."
FBI Director Christopher Wray replied: "Well certainly for us cryptocurrency is already a significant issue, and we can project out pretty easily that it's going to become a bigger and bigger one.
"Whether or not that is the subject of some kind of regulation as the response is harder for me to speak to."
Wray added that crypto is part of a broader trend "in terms of the terrorist threat, in terms of our adversaries of all shapes and sizes becoming more facile with technology, in particular various types of technology that anonymise their efforts".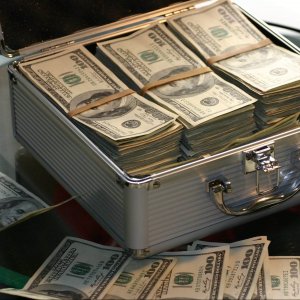 Security experts have spoken of their concerns that crypto can be used by organised crime groups and terrorists to transfer and launder illicit cash.
This week, Coin Rivet reported how North Korea has deployed new tactics in its latest attempts to evade sanctions using cryptocurrency and blockchain technology.
An investigation currently underway by the UN Security Council's Sanctions Committee on North Korea has uncovered a sophisticated plot by North Korean actors to siphon cryptocurrency using a Hong Kong-based company, according to South Korean news outlet Chosun.
Disclaimer: The views and opinions expressed by the author should not be considered as financial advice. We do not give advice on financial products.