A collective established by Secret Network and its developer SCRT Labs has purchased the debut NFT from legendary film director Quentin Tarantino for $1.1m.
The landmark NFT – titled "Royale with Cheese", in an ode to the infamous scene from Pulp Fiction – is the first of seven non-fungible tokens being sold on Secret Network from award-winning director Quentin Tarantino's original, never-before-seen screenplay of the film.
Through a collaboration with SCRT Labs, Tarantino transformed seven chapters from the film into 'one-of-a-kind NFT publications', with each NFT in the collection consisting of a single iconic scene and unique film manuscript alongside audio commentary from Tarantino himself.
Following the debut NFT sale, six chapters remain that feature more iconic scenes from Pulp Fiction – with daily auctions for the remaining six taking place from January 24 to 31.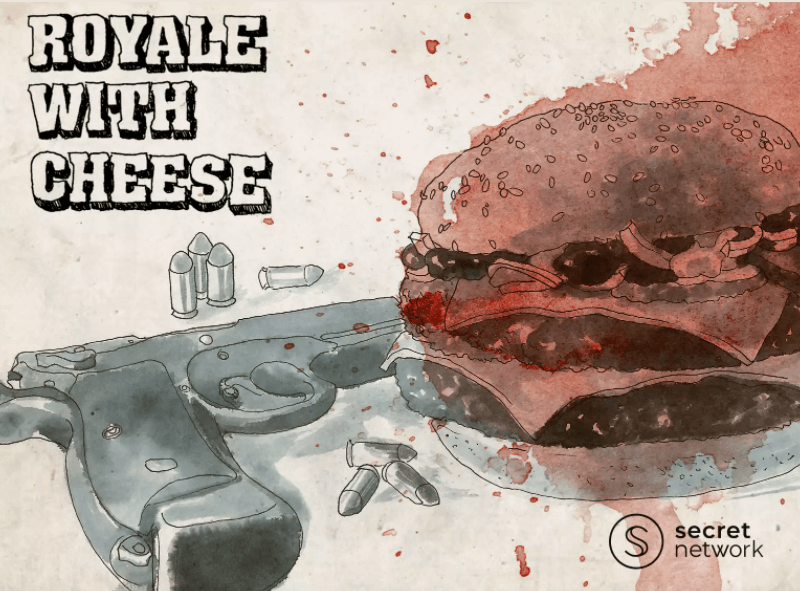 The NFT was purchased by Secret Network's very first NFT collective, AnonDAO, who won the auction following fierce competition in the form of a series of six and seven bids for the asset.
Featuring influential figures across the blockchain space, the AnonDAO collective now aims to use the newly acquired NFT to demonstrate the strengths of privacy and support the advancement of relevant infrastructure.
It was speculated that the collection wouldn't go ahead after its producer, Miramax, filed a suit against Tarantino to stop the NFTs from being sold off. However, despite the setback, the director persevered and released the NFTs to commemorate the film and share his creation with Pump Fiction fans.
Disclaimer: The views and opinions expressed by the author should not be considered as financial advice. We do not give advice on financial products.